Application Information
About the Program
The Leadership Johnson County Youth Leadership Academy is a five-month program designed to bring together a select group of Johnson County High School students to learn more about their community and practice leadership skills in a fun learning environment. Each program day is designed to foster an opportunity for increased self-awareness, a better understanding of the local community and an opportunity to meet and network with peers from across Johnson County.
Modeled after the LJC Signature Program, the Youth Leadership Academy will provide students with an extraordinary opportunity for in-depth leadership training from experts around the state. Youth Leadership Program participants will:
Network with community leaders and peers.
Practice project management skills through a community project of their own design.
Participate in the True Colors personality assessment and have an opportunity to participate in MBTI.
Learn more about Johnson County's history and current county government.
Upon completion of the program, students will earn 1 college credit at Franklin College.
Program Requirements
Youth Leadership Academy participants must:
Attend an opening retreat in late July.
Attend 4 regularly scheduled class dates throughout the year.
Attend and present at the graduation celebration.
Complete a community service project.
Program Dates/ 2023-2024 Calendar
Saturday, July 29, 2023 8:00 a.m. – 5:00 p.m.
Tuesday, September 12, 2023 8:00 a.m. – 2:30 p.m.
Tuesday, November 14, 2023 8:00 a.m. – 2:30 p.m.
Sunday, January 14, 2024 2:00 p.m. – 4:00 p.m.
Tuesday, February 20, 2024 8:00 a.m. – 2:30 p.m.
Tuesday, April 16, 2024 8:00 a.m. – 2:30 p.m.
Tuesday, April 23, 2024 6:30 p.m. – 8:00 p.m.
Eligibility Information
All applications must be submitted prior to March 12, 2023 at 11:59 p.m. to be considered for admission to our program. Applicants must be a sophomore or junior at the time of application completion.

Applicants must live in Johnson County or attend a school in Johnson County to be eligible for the Youth Leadership Academy program.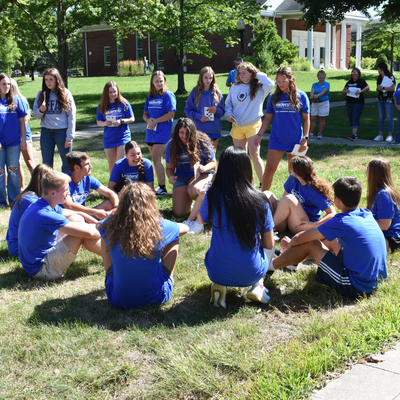 Application
Information
 
Applications MUST be typed and submitted online. Hand-written applications will not be accepted.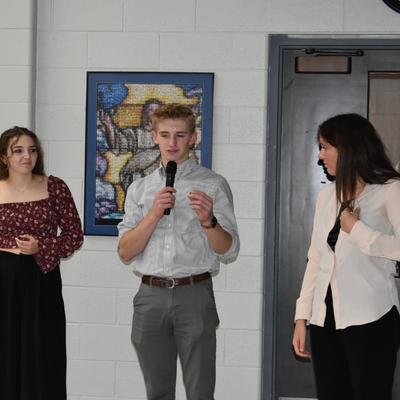 Selection
Process
 
A review committee appointed by the LJC Board of Trustees will select participants based on the COMPLETED application. Your selection into the class is based upon your application. You are encouraged to be DETAILED and use this opportunity to highlight your passions and achievements.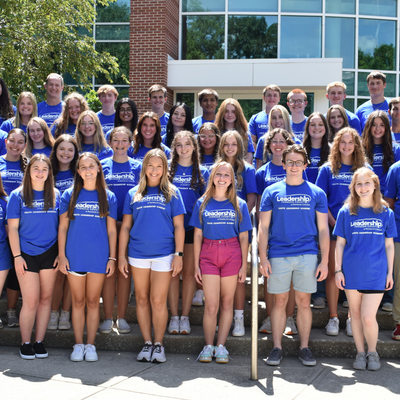 Tuition
Information
 
The cost to participate in the 2023-2024 Leadership Johnson County Youth Leadership Academy is $400. Tuition is due in full by July 15. There are no refunds after this date. A non-refundable deposit of $50 is required at the time of acceptance into the program. The deposit is included in the full tuition amount.

Scholarships are available for up to approximately 60 percent of tuition cost. Scholarship applications are available online or by contacting us. Payment plans can be arranged. Credit cards are accepted.



 
If you have already created your account and are wanting to login and continue your application, click the button below. You will need the email address you used to initally create your account.
Click the button below to create your account and begin your application for the Leadership Johnson County program.  You will be asked for an email address and your birthdate to create your account.
Upon creation of your account you will get an email from Franklin College Admissions with steps to activate your account.